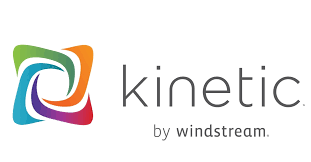 www.ambassador-business.com
info@ambassador-business.com
Who We Are
Kinetic Business by Windstream is a leading business internet provider that also offers communications and other connectivity solutions for small and midsize businesses.
We Live And Work Here, Too
We pride ourselves on being your local business internet service provider. That means we're bringing advanced solutions to you, and we're here to help whenever you need it.
Room to Grow
You're thinking about the future, and we are, too. Find business internet and communications solutions that are a fit for you today and are easy to scale for your future needs.
No Time for Downtime
You need solutions that help your business operations run as smoothly as possible. We're making it happen with investments in not only our network, but also our people.
Unlimited Data
Tired of data caps or overage charges slowing you down? Kinetic Internet by Windstream offers unlimited data with every package level, so you never have to worry about how much data your household is using.
30-Day Satisfaction Guarantee
We guarantee you'll be happy with your new Kinetic service – whether you order Kinetic Internet alone or add on Home Phone or Kinetic Secure bundles. Kinetic offers a 30-day money-back guarantee, so you can try your new service for a month to see how our products are as fast and reliable as we claim.