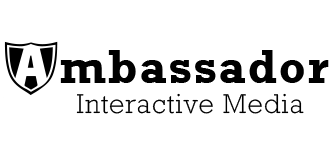 Ambassador Interactive Media is your marketing and advertising partner who can help you steer your business message to audiences who are primed to engage your brand and we can assist you in placing your ads through cost effective media outlets.
We consult with you so that you acquire relevant information to reach audiences who are poised to take advantage of your business services and our established network of industry leading media outlets saves you time from sorting through the clutter of ineffective marketing campaigns.
Our detailed approach, coupled with a host of media options will afford you the opportunity to effectively track your ad dollars and measure it against your conversion rates.
If you're tired of feeling like you're throwing money to the wind just for the sake of advertising or you're curious about how effective advertising through Ambassador Interactive Media can work for you, we'd love to show you how we can impact your business.
Print(Magazine) & Newsletter
Ambassador Interactive is a multi-media sales, publishing and marketing research arm of Ambassador Business Solutions.
We recommend and tailor media packages for our perspective clients.
We've spent significant time in research and design so that we can recommend the best solutions which provide you the greatest cost benefit to run your operations as well as reach and engage your target audience. It's our ongoing commitment to remain current with the market and to identify future trends in media and advertising.
Ambassador Interactive Media also creates content through sports broadcasting, magazines, websites and radio content.
As an organization we believe in, practice and stand on these three principles.
integrity. transparency. accountability
Services that Ambassador Interactive provide:
Media Planning and Purchasing
Digital & Television Marketing
Detailed Proposals and RFP Requests (Media & Technology)
Market & Feasibility Studies
Graphics & Video Production
We look forward to the opportunity of working with you!